Get the very most out of your PE lessons
At Gymfinity Kids, we know that there's so much more to physical exercise than the health benefits. It also gives kids a sense of belonging, improves brain function and helps them learn skills such as problem solving and keeping focused.
Get the most out of your PE lessons with a Gymfinity Kids experience for your students, laying the foundations for a happier, healthier nation.
Movement experts
Gymfinity Kids coaching experts understand the rigorous process schools must go through to deliver physical activity programmes. But also, that not all schools have the specialist equipment and space required to provide regular exercise, which is where Gymfinity Kids can help.
For all age groups, our movement experts are here to support schools in developing a robust exercise programme, with structured weekly planned learning and development activities. From balancing, strength and co-ordination, our fully qualified coaching team will help schools get the very most out of PE lessons. Offering both curricular and extra-curricular movement classes to fit around times that work best schools.
Our facilities
Students can look forward to a trip to our state-of-the-art facilities where they'll grow, learn and develop in their physical activity.
Every inch of our thousand+ sq. ft gym space is designed through the eyes of a child, from the sponge cake floors to neon disco lights. Our specialist gym equipment includes an air tracks, beams, bars, vault, monkey bars, trampolines, rings, ninja obstacle courses and much more. View the video gallery here.
Wellbeing benefits
Fun is the foundation upon which we structure classes that inspire the same passion for wellbeing, which we hope lasts a lifetime.
Because all movement is good for making us feel great, Gymfinity Kids Development Ambassador, Doctor Ellie Cannon, agrees that there are so many health benefits to being physically active. From building flexibility, strength and coordination, as well as developing feel-good fundamentals such as team building, improved concentration, confidence and body positivity.
To enquire about more information for your school, contact us today.
Find your local
Gymfinity Kids Club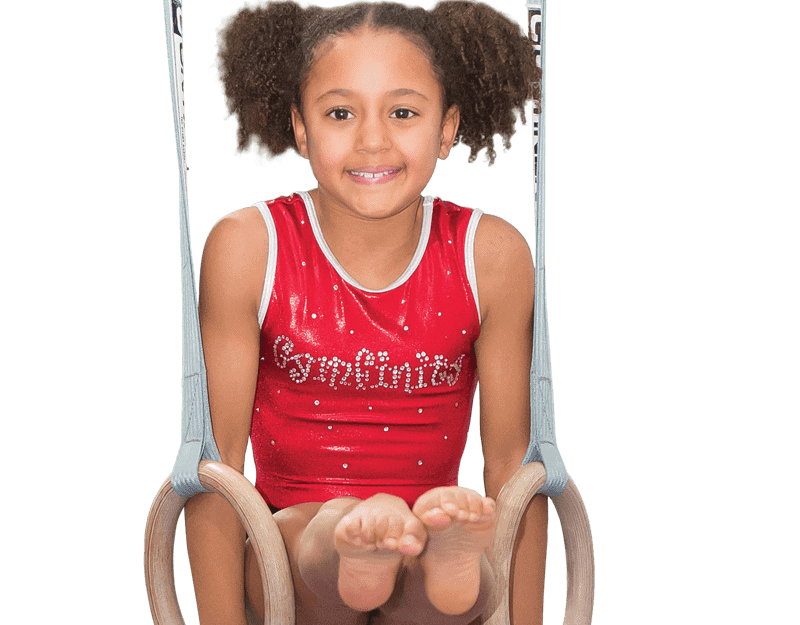 Brochure Download
Please provide the following details to download our latest brochure: