Every child that attends our nursery can look forward to healthy, tasty food each and every day.
Nourishment is one of our key pillars at nursery because we know a balanced diet is proven to improve concentration, learning, energy and much more.
That's why at Gymfinity Kids Nurseries we work with the No.1 children's cookery author Annabel Karmel MBE to make smart food decisions for little tummies. Our deliciously designed menus ensure children are fuelled with the very best meals, keeping little ones full of energy all day.
Try some of our favourite meals at home, with Annabel Karmel's easy-to-follow recipes.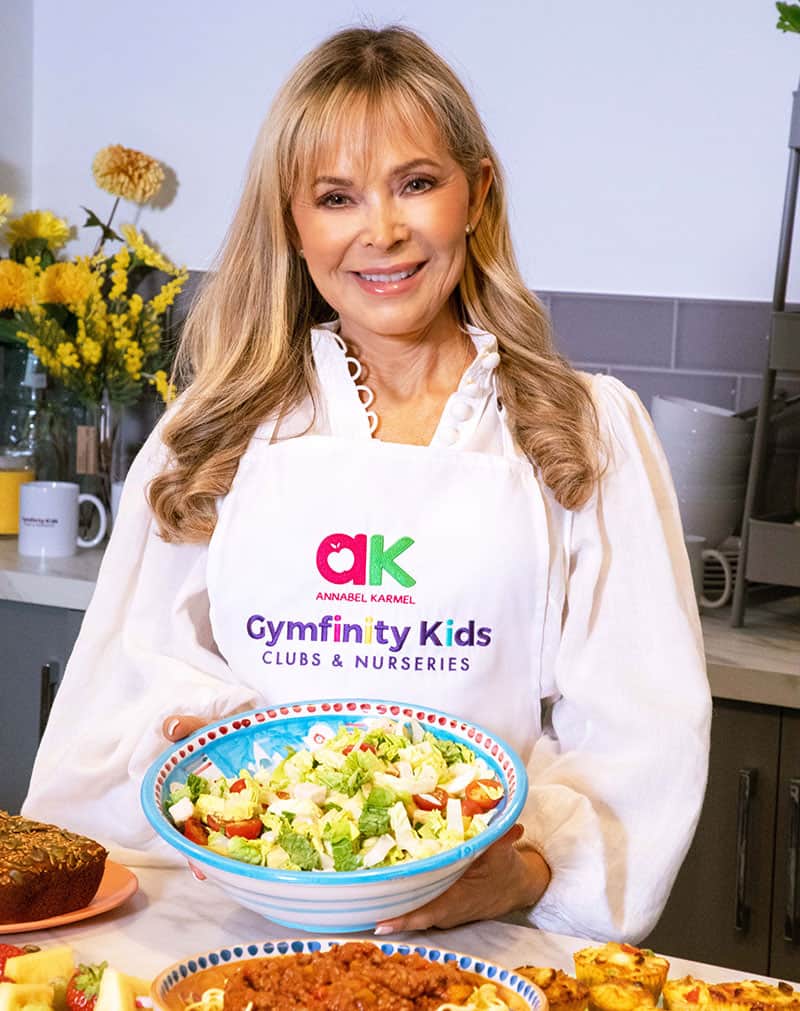 Breakfast & Morning
Snack
We start our day at 7am with a choice of delicious wholegrain breakfast cereals topped off with milk and fresh fruit or toasted bread with cream cheese. Staff will encourage children to self-serve and make healthy choices. Later on each morning we pause for a light snack, this can be a fresh fruit salad, mini pancakes with berries or hummus with celery, carrots and cucumber sticks.
Lunchtime & Daytime Snack
Lunchtime starts at 12 noon followed by a daytime snack at 2pm. In order to encourage independence, children can help prepare their snacks by cutting their own fruits or buttering their own crackers or rice-cakes, all supervised by their key worker.
Dinner & Evening Snack
Dinner begins at 4pm and a small evening snack is provided for all children, we encourage children to help by making parts of their snack which supports their development an understanding of ingredients as well as key life skills.
Allergies & Dietary Requirements
All dietary needs will be catered for, so please complete an allergy form and care plan with your nursery manager.
If you have any additional questions about our nurseries menu, please contact a member of our nursery team directly or read our frequently asked questions page.
Find your local
Gymfinity Kids Nursery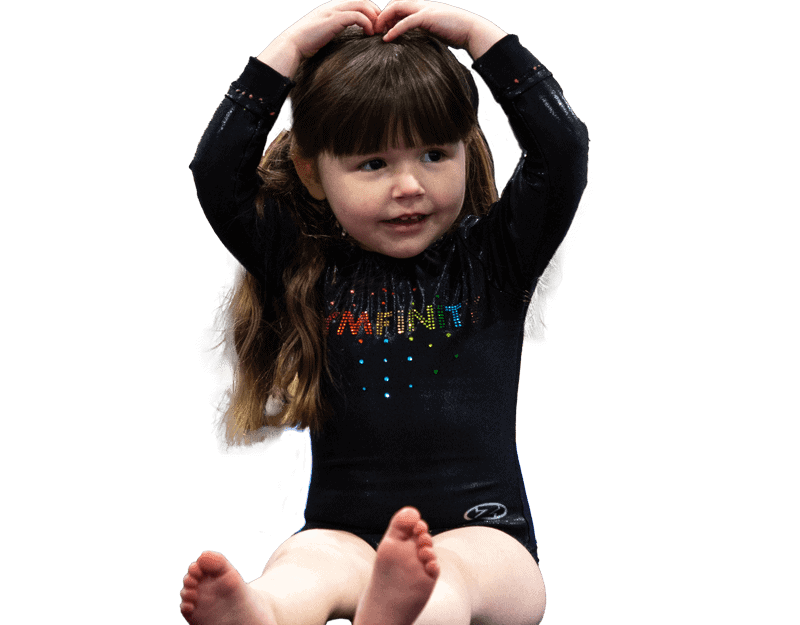 Brochure Download
Please provide the following details to download our latest brochure: