Our in-house award scheme for gymnastics & ninja
Our in-house Award Scheme has been developed by the specialist coaching team at Gymfinity.
Our unique awards scheme means that we can tailor a progression pathway for any child, balancing development and fun in equal measure. It centres around the well-being of developing kids and supporting happy healthy futures.
The programs are structured and divided into skill stages – as the children attend their weekly class, they will experience a variety of movement elements and skills, and get the training on how to safely perform the moves on the floor and on different pieces of equipment.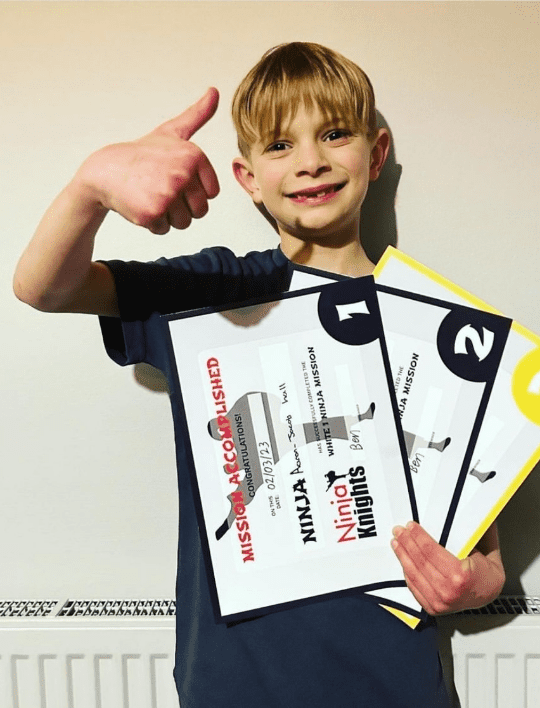 Activity Skills & Levels
As the children master each skill or complete a level, parents are notified of the completion via email. These notifications will relay what skills the child has learnt in class and get visibility of the skills they are working towards in the future. Once the child has completed all skills for their level, they will be able to move up to the next level and learn a whole new set of skills!
Please click on the relevant activity below to view the different skills (per age group) that the children are required to complete in order to move up to the next level.
Award Week
Across our clubs, we host a special week where your child can
showcase their new gymnastics or Ninja skills – we celebrate the
achievements of every single child during Award Week!
Award Week is an opportunity for coaches to sign off on any new
skills achieved since the last Award Week and give out certificates,
showing how many new skills they've learnt towards their next
level.
Expect banners, balloons and high spirits – it's the perfect
opportunity to bring the club's Gymfinity family together! Parents
are invited to come along to Award Week and watch their child's
class to celebrate their achievements with us.
Award Intensive Workshops
We run Award Intensive Workshops to give the children the perfect opportunity to brush up on skills and put in focused training ahead of the certification week. We offer separate gymnastic and ninja sessions available for every level with tailored coaching.
We will notify parents when these workshops will be running.
How to book:
Please login to your Parents Area to view where your child is up to
on their progress and award scheme, then contact your club's
reception or Member services at info@gymfinitykids.com to book
a session.
COST: £20*
DURATION: 2 hours
*(Price correct as of April 2023)
Find your local Gymfinity Kids Club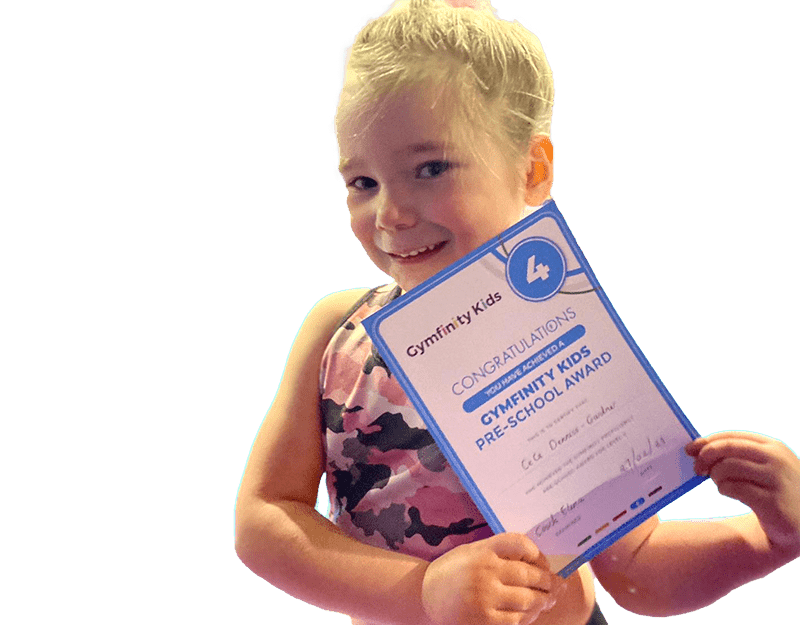 Brochure Download
Please provide the following details to download our latest brochure: