2 min read
October 7, 2021
Dr Ellie Cannon, GP and Gymfinity Kids' Development Ambassador, shares her top tips, activities and more for supporting children's wellbeing on World Mental Health Day!
This year more than ever, it is important to support children's mental health and encourage positive wellbeing for young people. Over a third of UK parents say that the pandemic has negatively impacted their child's mental health and over a quarter reported an impact on their child's physical health and fitness. Millions of people have experienced an increase in anxiety, isolation and emotional distress caused by the COVID-19 pandemic and lockdown.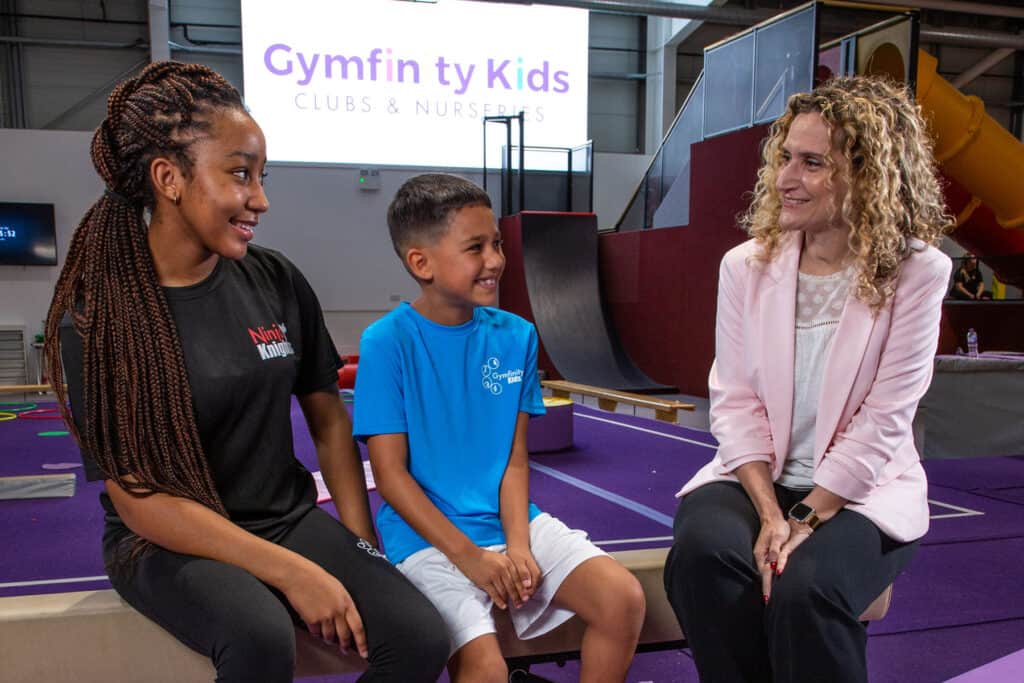 As part of our development pillar, we are focusing on children's wellbeing and supporting world mental health day in our clubs and nurseries. Dr Ellie Cannon, our Development Ambassador has shared five wellbeing tips and activities all encouraging positive wellbeing in children to combat the negative impact of the pandemic and to adopt healthy habits.
Wellbeing activities and more:
Any movement is good for overall wellbeing whether that's running up the stairs or dancing round the kitchen before breakfast: just get those bodies moving!
Although it can be sociable, try and limit gaming & screen time to just a short weekend activity: too many hours spent sitting on a games console is not as healthy as engaging with friends in person.
Life is busier than ever, and we don't always get to spend the time together that we would like. Even planning a family meal or a walk in the park, can be a great way to spent time together and get to know how your child is feeling or maybe what's on their mind.
We know that all movement is good for the mind and body so ask your child what exercise they'd like to try: perhaps they've always wanted to try the parallel bars or diving. If it's their choice, they'll want to do it.
Encourage your child to spend time with their friends: joining up to after school activities and events together not only makes it extra fun but helps to improve self-confidence and prevent stress and anxiety.
World Mental Health Day aims to raise awareness and help to reduce the stigma that is often associated with mental health issues.
Back to News