5 min read
October 18, 2021
The world is in their growing hands and with climate change rapidly accelerating, it's never been more important to teach our little learners how to love and appreciate the world we live in. There are so many small tasks we can do each day that together can make a big difference. We've put together some tips that are pretty easy to slip into everyday life alongside the never-ending 'to-do's' parenthood throws at you.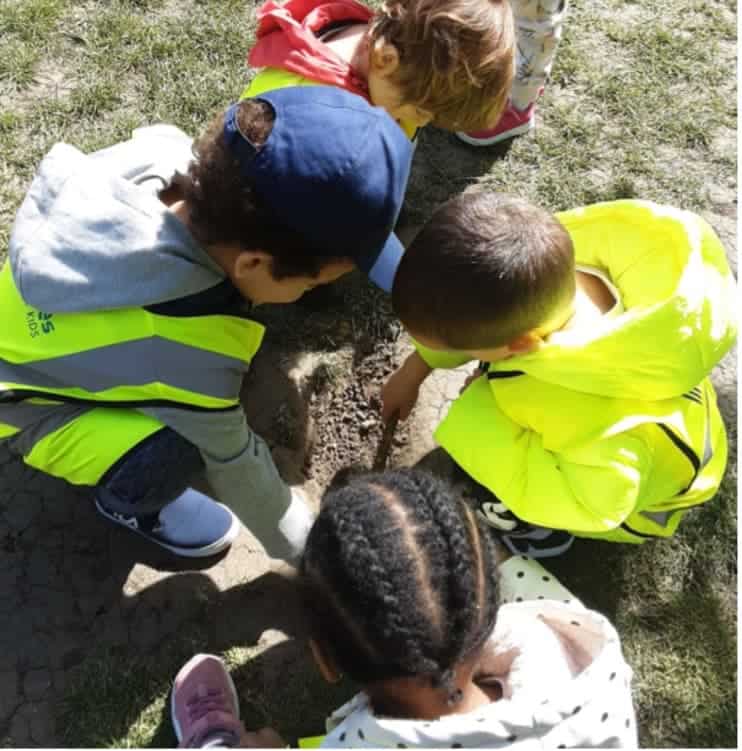 Everyday life hacks everyone needs to know:
When brushing your little one's teeth turn off the running water (teach them to turn the tap to stop the water flowing).
Make turning off their bedroom light part of their night time routine. If they can't reach yet, pick them up and do it together!
Don't forget your reusable shopping bag, your little one can help pick one out if you don't already have one.
Gather old clothes and toys together that your child no longer needs. Explain that they can be donated to another child who needs them more and that this keeps them from landfill, where our outdoor friends live. Not only does this teach your child about the environment and habitats but also how important it is to share their things!
Reduce Food Waste: Teach children about the importance of reducing food waste by planning meals, using leftovers creatively, and composting food scraps.
Energy-Efficient Appliances: Teach children about energy-efficient appliances and the benefits of using them to reduce electricity consumption.
Energy Conservation: Teach children the importance of conserving energy by turning off electronic devices when not in use and using natural light whenever possible.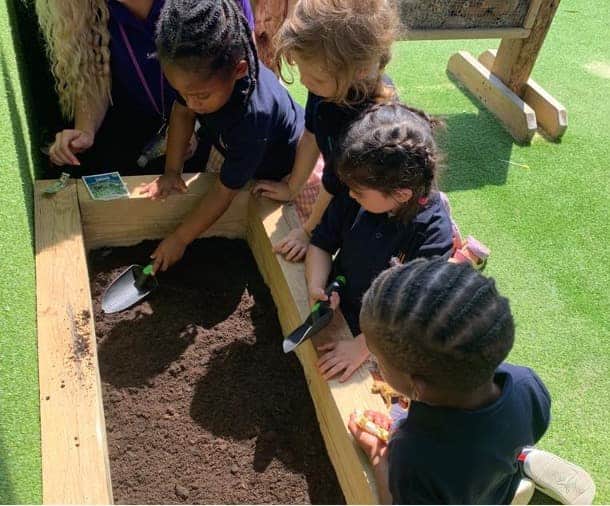 Make it fun and get creative!
Recycling – up to 75% of waste can now be recycled, so it's easier than ever! Get them to help by putting the correct items into the rubbish bin and into the recycling.
create a masterpiece – binoculars out of toilet rolls is an easy win! When they are finished playing with it, into the recycling it goes! An activity and looking after the planet – that's two in one!
Children love stories so why not invest in some environmental books! Visuals, stories and games make it interesting and fun as well as easier for them remember.
Let your child choose their water bottle, lunch box and containers! If you're feeling really creative, you can even decorate it together! Be sure to explain the harmful effects plastic has on the environment and why it is good to limit the amount of single-use plastic.
Sustainable Crafts: Encourage children to create crafts using recycled materials like cardboard, paper, or plastic bottles, promoting creativity and resourcefulness.
Eco-Friendly Gifts: Teach children about choosing eco-friendly gifts for birthdays and holidays, such as sustainable toys, books, or experiences instead of single-use or plastic items.
Being creative, enthusiastic and fun encourages your child to learn and they will become more interested and engaged. They may even spread the word and tell their friends, family and school about their friends in nature and the magic of electricity!
Show them how amazing the great outdoors is!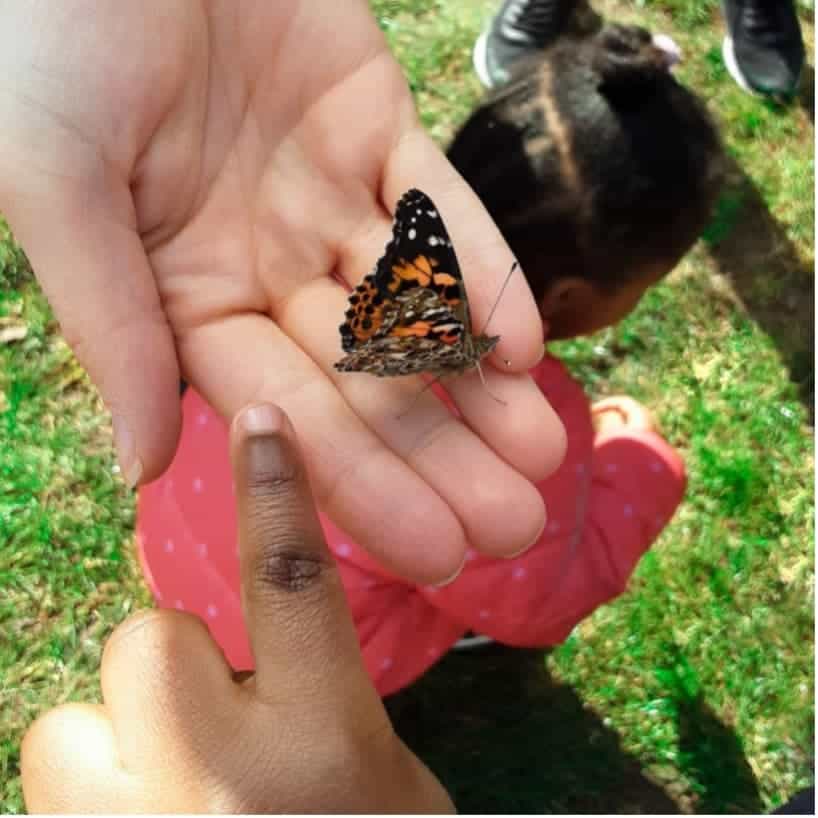 Place a bird feeder in the garden and watch the birds and other animals make a visit.
Plant some seeds and grow some vegetables together! If you have trouble – take the easier route and buy a plant your little one can water and take care of whilst watching it grow.
Show them the different ways of travel such a walking and cycling. This is not only good for the environment, but it is also a great way to get your child active.
Take a trip to the park and go litter picking – you can even create a game! Race each other to see who can collect the most litter and put it in the bin. It's not good being a litter-bug and it is dangerous for the planet and animals! (Be sure to use a litter picker and check there is nothing dangerous on the ground)
Strawberry picking, sea life aquarium, the zoo or even a pumpkin patch if its halloween, are great day outs to keep your child having fun and being active whilst learning about all things that make up our planet!
Rainwater Harvesting: Teach children about collecting rainwater and using it for watering plants or other purposes.
Composting: Teach children about composting and involve them in the process of collecting food scraps and yard waste to create nutrient-rich compost for plants.
Teaching your child about the environment and instilling the way they take care of it whilst they are young means they are more likely to continue to protect it as they get older.
Last but by no means least, be a role model! Lead by example and your child will follow the way!
At Gymfinity Kids, we understand how important it is for children to spend some time outdoors. That's why we ensure that each child that stays at our nurseries gets to play outside once a day.
If you have any further questions or need assistance, you can reach out to the childcare experts at the nurseries located in Maidstone, Chatham & Walton on Thames.
Back to News